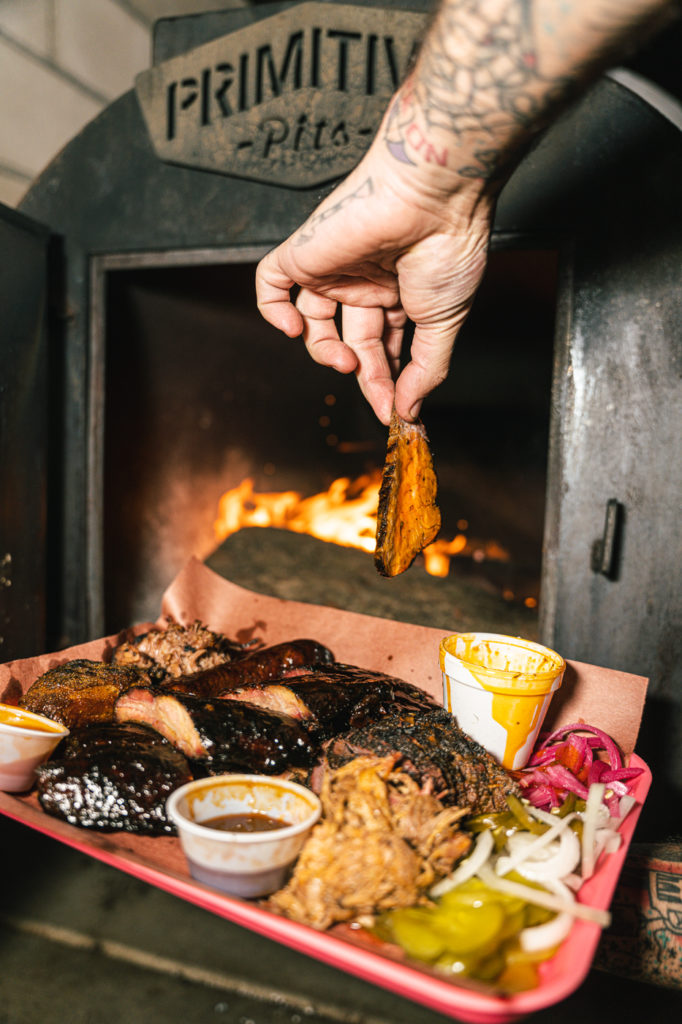 Benefiting from years of experience and the teachings of the Texas OGs, Space Kat proudly delivers traditionally smoked meats, house-made sauces, and delectable sides. We believe there is no substitute for quality; therefore, all of our recipes are designed and curated in-house and crafted using the freshest ingredients found on this planet. Space Kat is devoted to creating a memorable dining experience that will  engage all of your senses with the extraordinary food in front of you. 
Jack Zizzo is a culinary astronaut forever exploring the culinary-time continuum. Jack launched into orbit as a disciple of Texas-Style BBQ and a custodian of classical fine dining techniques. 
His reverence for the time-honored techniques of Texas-Style BBQ ultimately led him to become a smoked meat maestro under the guidance of John Lewis (Franklin Barbecue, La Barbecue, and Lewis Barbecue). Jack didn't just land in Austin, TX to master barbecue, he also polished his Spaceship by learning classical fine dining techniques under the tutelage of Bryce Gilmore (Barley Swine, Odd Duck). 
Space Kat BBQ is the culmination of Jack's 10+ years as a pitmaster fused with his many culinary adventures. He creates a galaxy of taste utilizing wood, fire, and meat, tipping his hat to the Texas legends producing an unparalleled universe of savor.